Meet the Nest x Yale Lock.
The connected lock for a more secure Nest home.

What makes a Nest thermostat a Nest thermostat?
It's beautifully designed to keep you comfortable and help save energy.


Saving energy is a beautiful thing.
MEET THE 3RD GEN NEST LEARNING THERMOSTAT, NOW IN THREE NEW GLOSSY COLORS.
The Nest thermostat programs itself, automatically helps you save energy when you're away and can be controlled from anywhere. And now, the 3rd Gen Nest Learning Thermostat is thinner, sleeker and more beautiful than ever. The display is even bigger and sharper.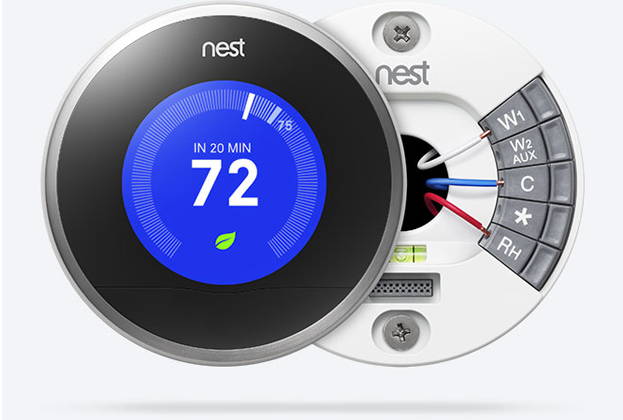 It's easy to install the Nest Thermostat. Everything you need comes in the box. And it's
quick – most people install it in 30 minutes or less. Need help? You can call us 24/7
The Nest Thermostat works in most homes. It figures out what system you have and turns
on the right features for you.

It's easy to save energy.
The Nest Thermostat E turns itself down when you're away. You can control it from anywhere. And its frosted display is beautifully designed to blend right in.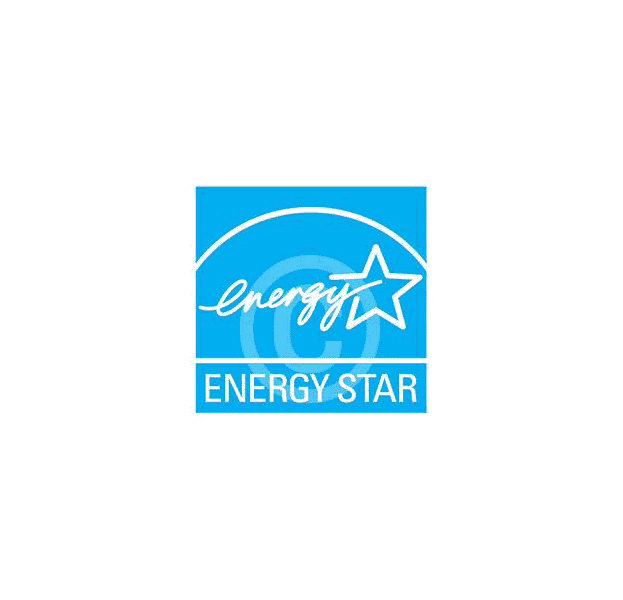 Like all Nest Thermostats, this device earned the ENERGY STAR® energy efficiency certification, meaning it can help significantly reduce your home energy use, lower your energy bills and help protect the environment.
Nest Thermostat E also shows you how much heating and cooling energy you use every day in Energy History and every month in your Home Report. See when you use more energy, like on weekends or Monday nights, and when to use less. Saving has never been so easy.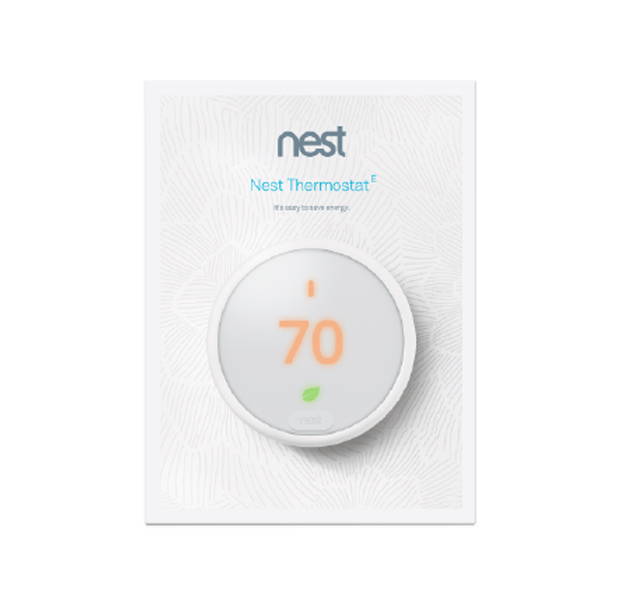 Installation is easy. Most people install a Nest in 30 minutes or less. Everything you need comes in the box:
• Base
• Display
• Optional Trim Plate
• Mounting Screws and Labels
• Installation Guide
• Nest Pro Installation Card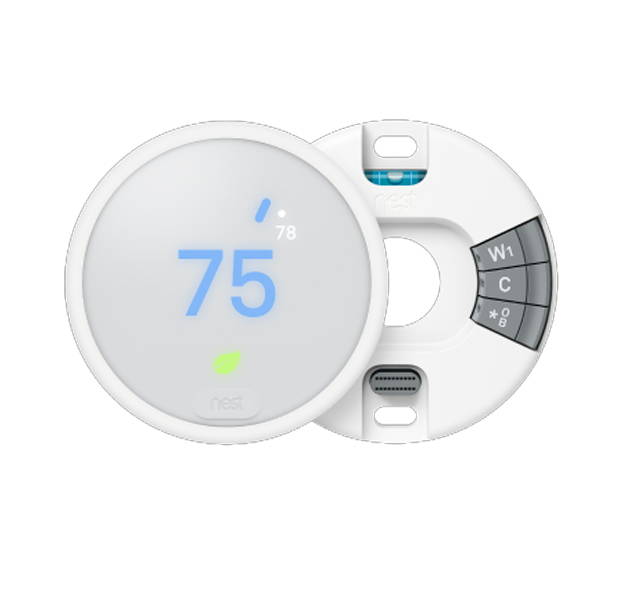 This device works with most 24V heating and cooling systems, including:
• Gas
• Electric
• Forced air
• Radiant
• Oil
• Hot water
• Solar
• Geothermal heat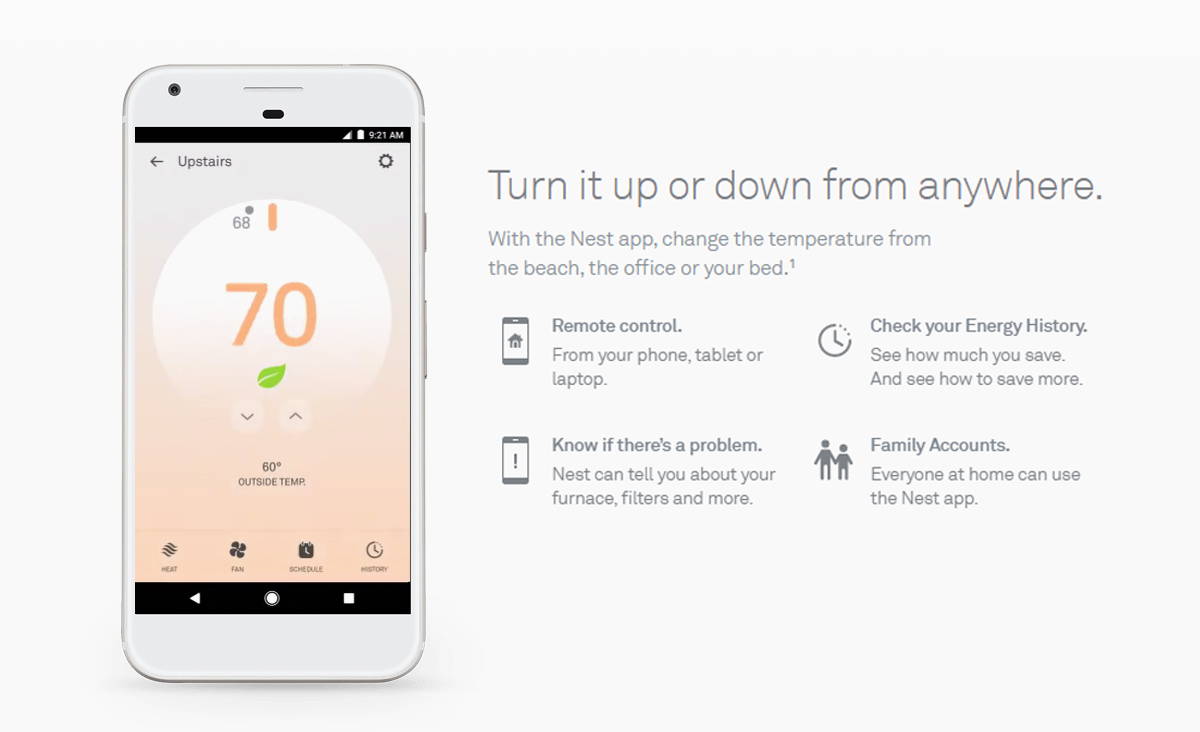 Most homes aren't the same temperature in every room. Maybe the living room gets too warm or the baby's room is too cold. With the Nest Temperature Sensor, you can let your Nest thermostat know which room should be a certain temperature at a certain time of day. And that room will always be the most comfortable.
Requires a 3rd generation Nest Learning Thermostat or a Nest Thermostat E.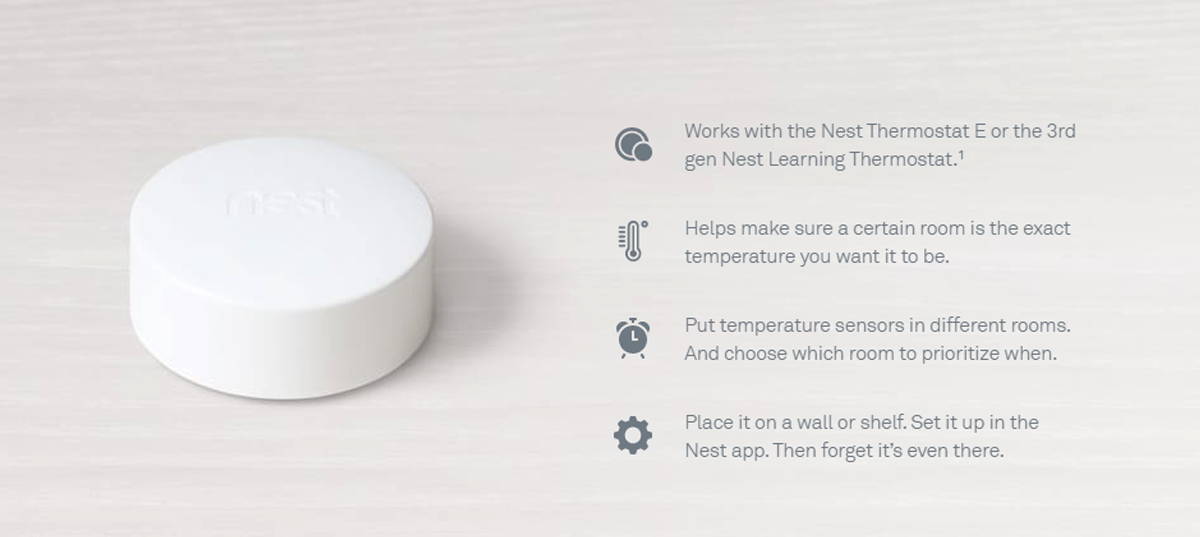 Knock knock. Who's there?
A better doorbell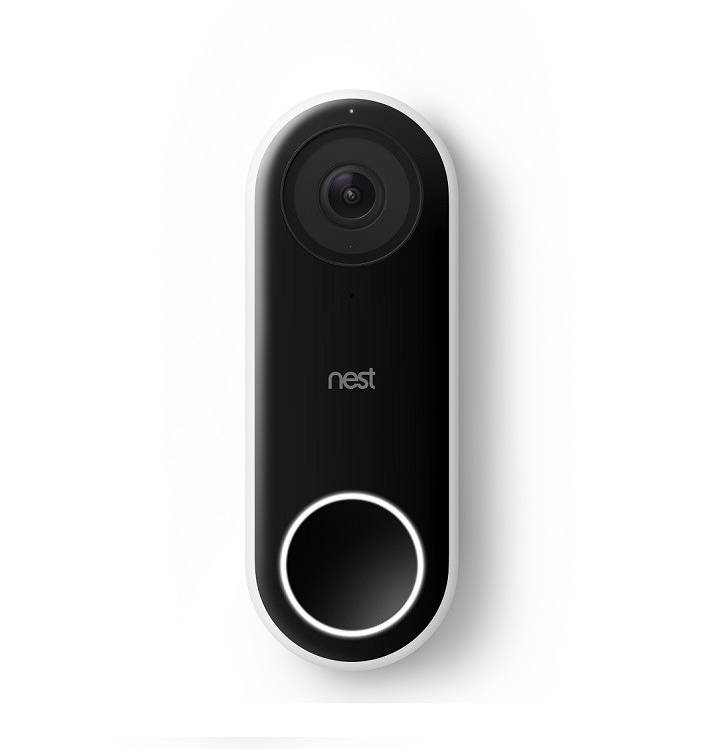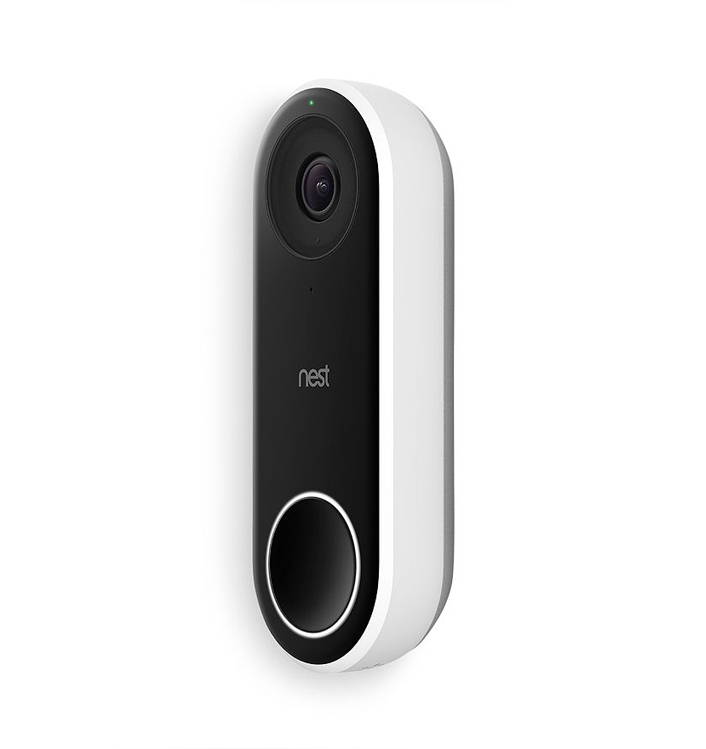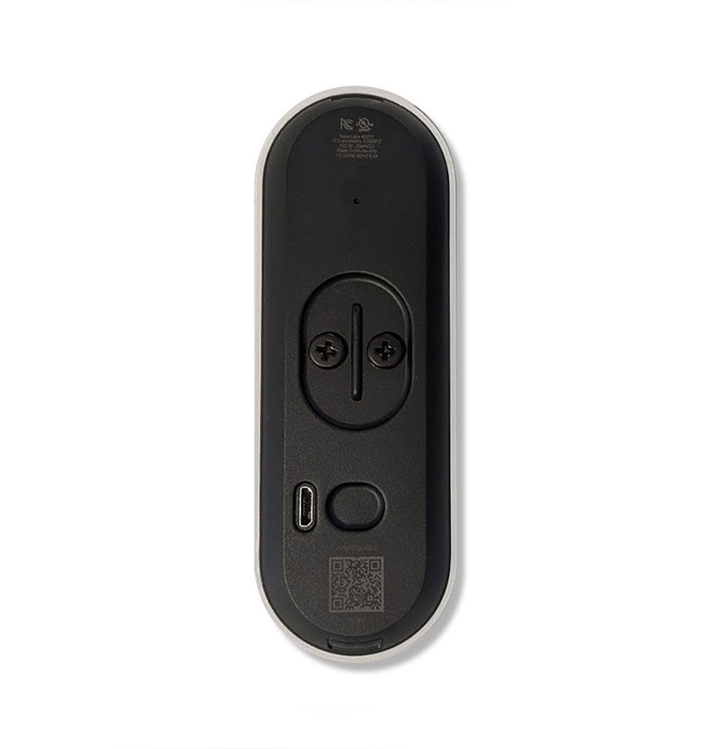 The doorbell you've been waiting for.
Nest Hello lets you know who's there, so you never miss a thing. It replaces your existing wired doorbell and delivers HD video and bright, crisp images, even at night. It's designed to show you everything at your doorstep – people head to toe or packages on the ground. And with 24/7 streaming, you can check in anytime. Or go back and look at a 3-hour snapshot history to see what happened.
Nest Hello

• 24/7 streaming and continuous video recording.

• 4:3 HD video designed to show people head to toe
• HDR video shows sharp details even in bright and dark areas
• Person, motion and sound alerts to detect visitors
• Can recognize family and friends and send a special alert
• Prerecorded quick responses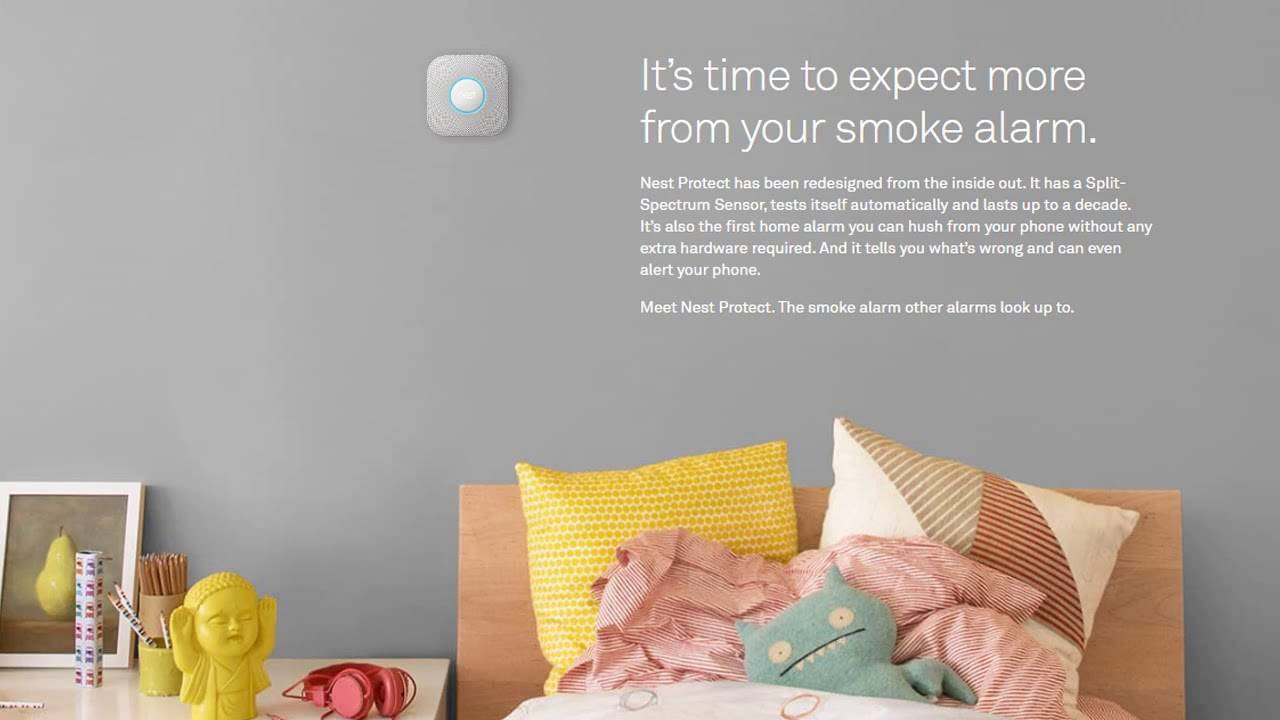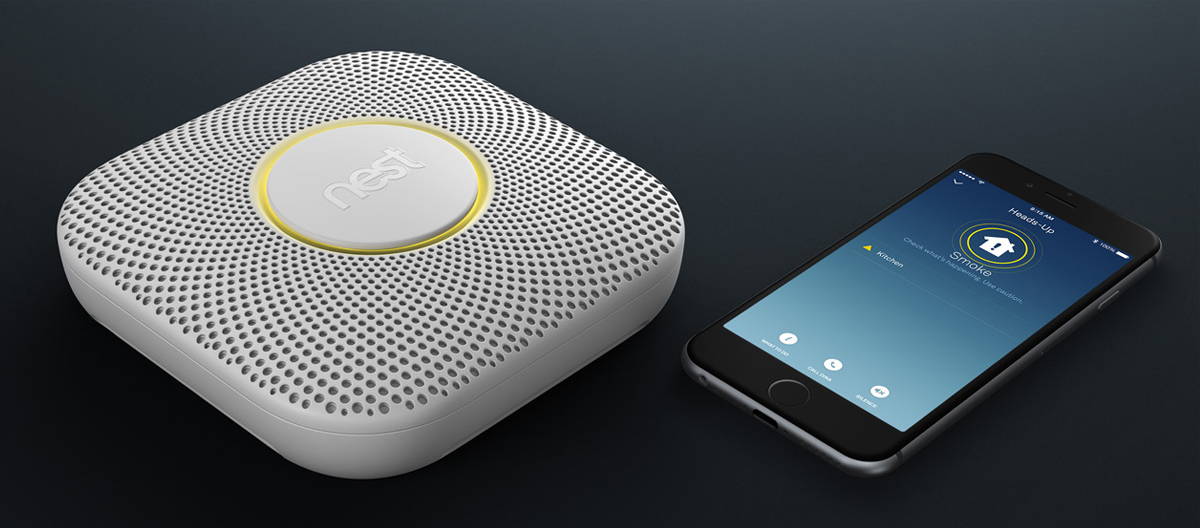 It's on your ceiling.And on your phone.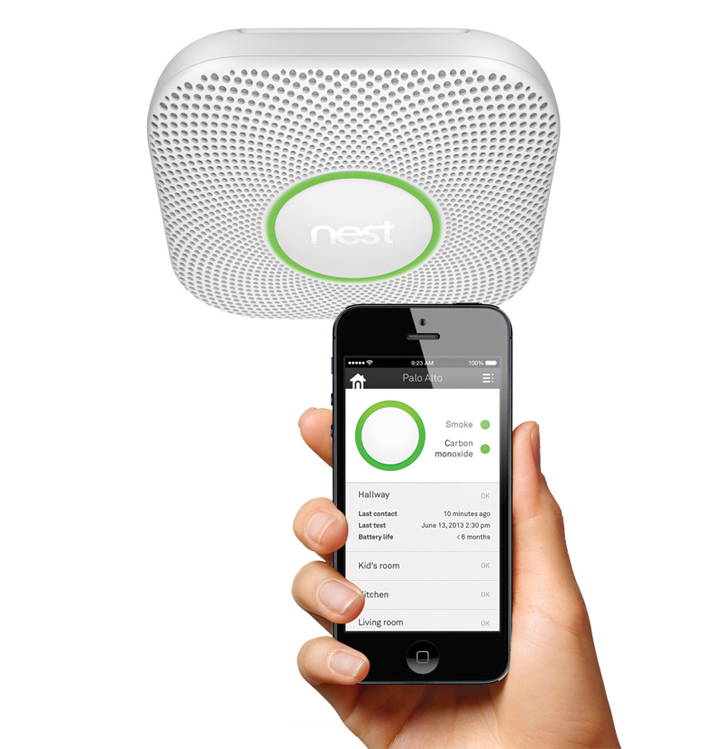 A whole new kind of security.
Most security systems are designed around intruders. But you're not an intruder.
Nest Secure is easy to live with. And it's only tough when you need it to be.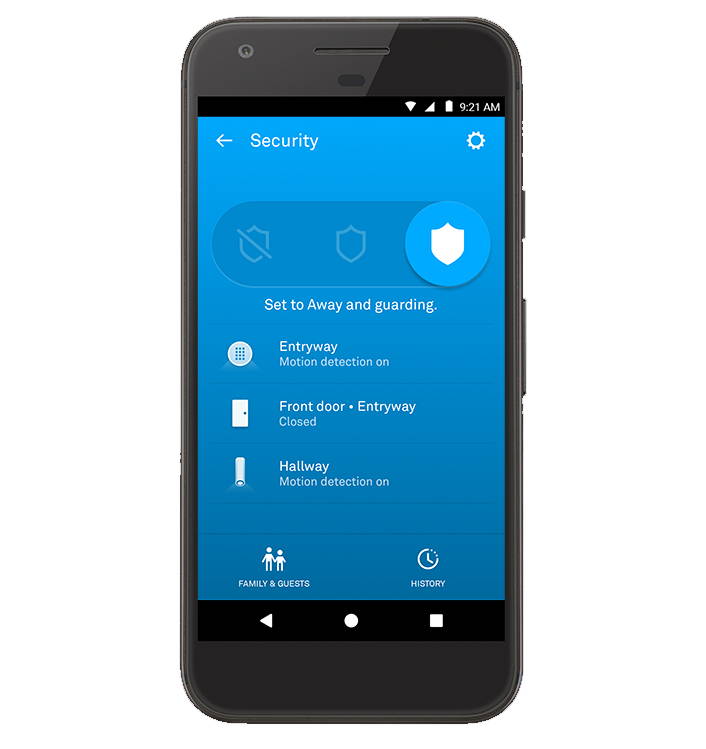 Know what's happening at home from anywhere.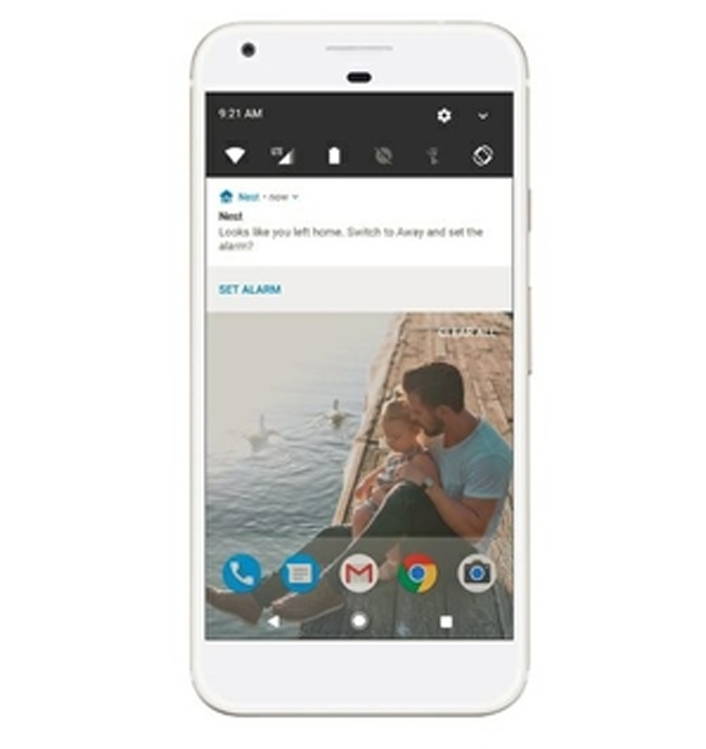 No stressful
countdowns, loud beeps,
or rushing out the door.
You can choose how much time you need to arm or disarm before the alarm goes off – up to 5 minutes. For doors you use most, you might give yourself more time. For doors you hardly use, you can set No Delay so the alarm goes off instantly when it opens. And if you forget to arm, you'll get a Remind Me alert on your phone.
Give Nest Tag to family or people you trust. Set a schedule to let someone in at certain times, like your dog walker. And don't worry if you lose one. You can easily disable it in the Nest app.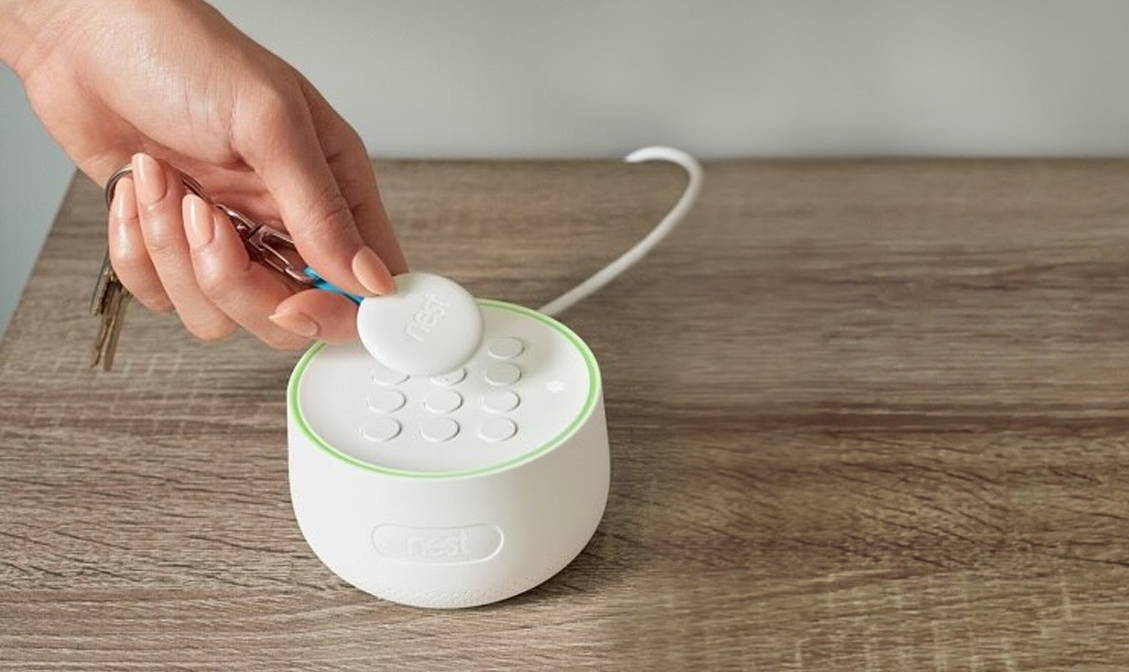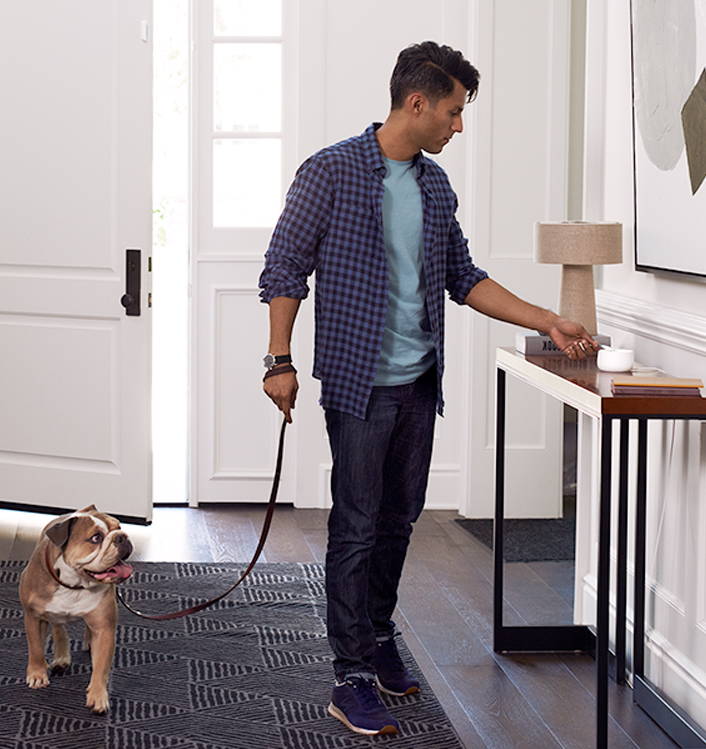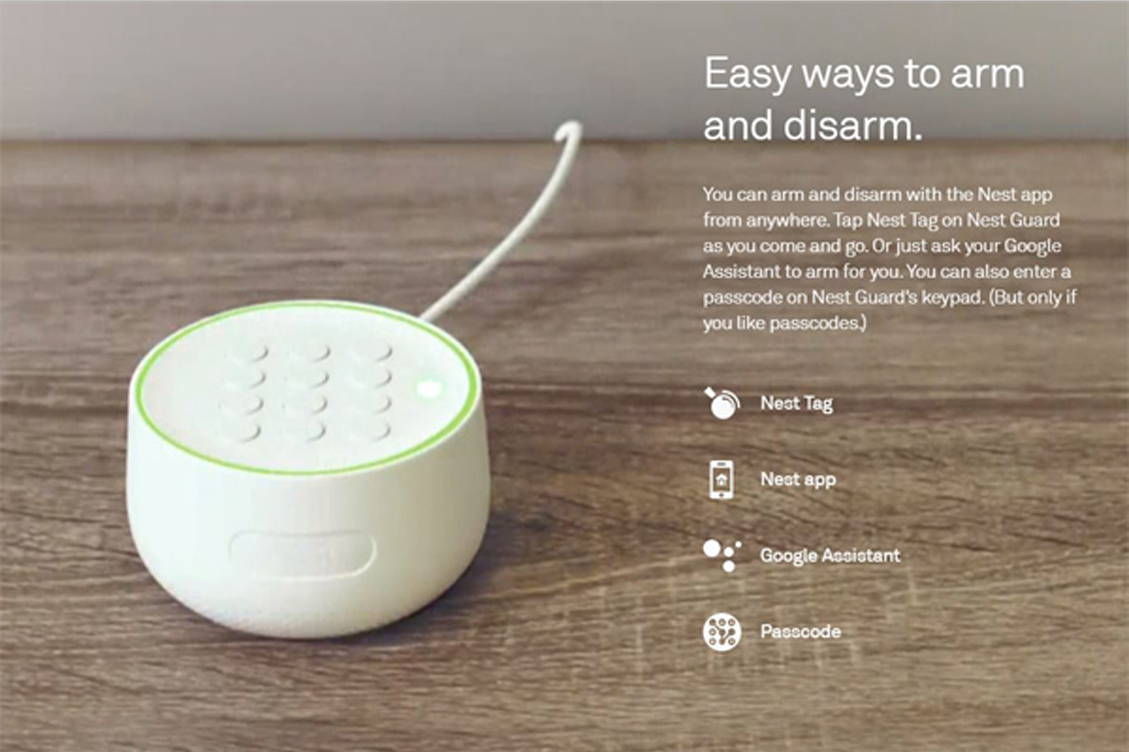 Most locks are made for keys.This lock is made for people.
Yale knows secure locks. Nest knows the connected home. Together, we've made a tamper-proof, key-free deadbolt that connects to the Nest app.¹ Now you can lock and unlock your door from anywhere. Give people you trust a passcode, instead of a key. Lock and check your door status with your voice using the Google Assistant. And always know who comes and goes.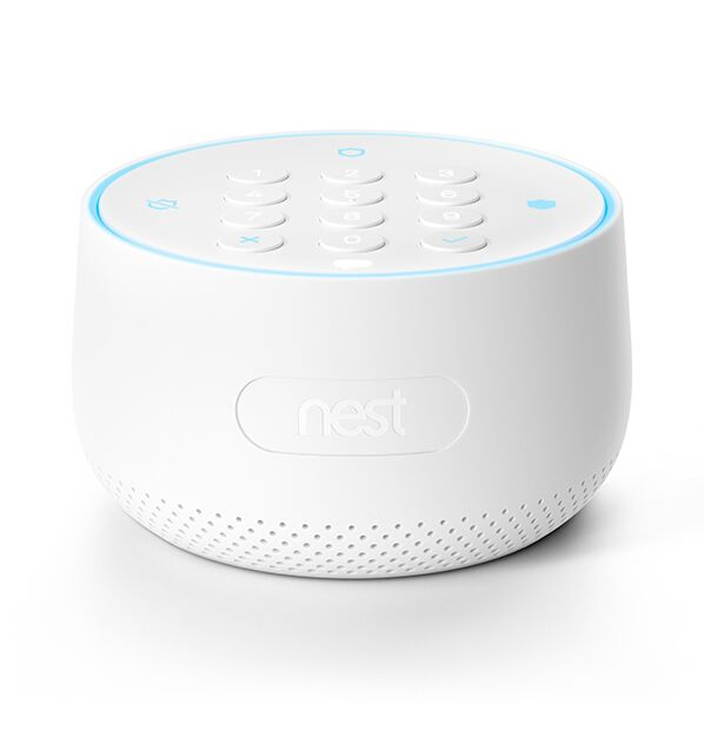 The sensor that looks out for doors, windows and rooms.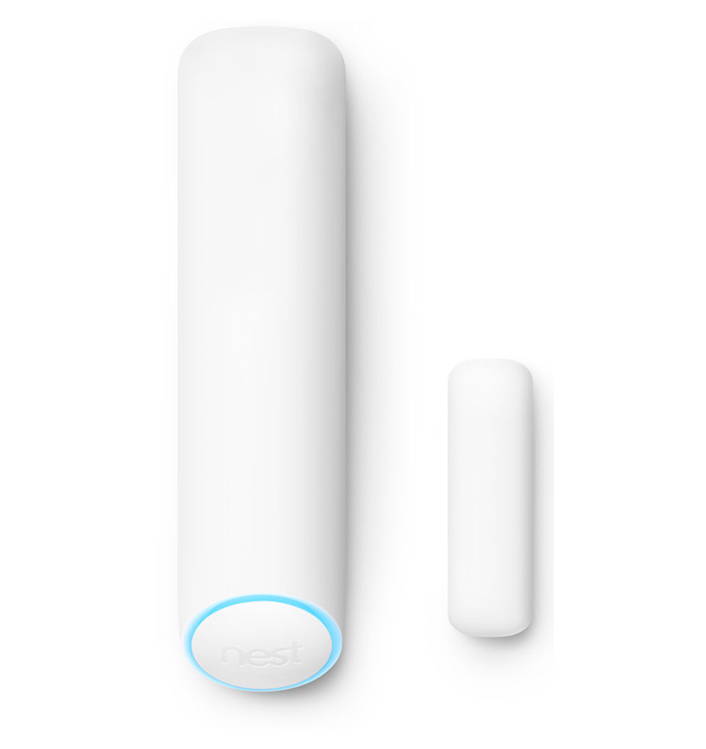 The easiest way to arm and disarm. Without a passcode.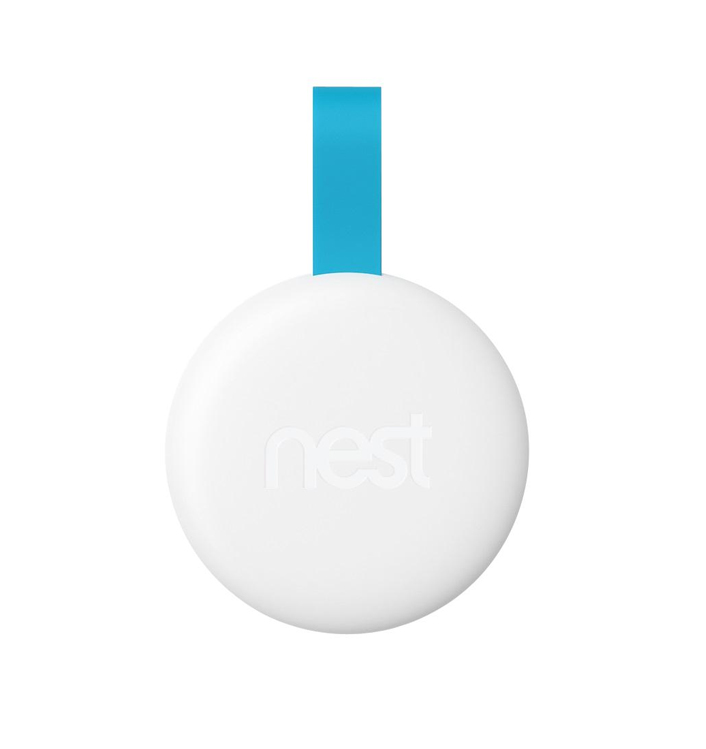 Know what's happening at home from anywhere.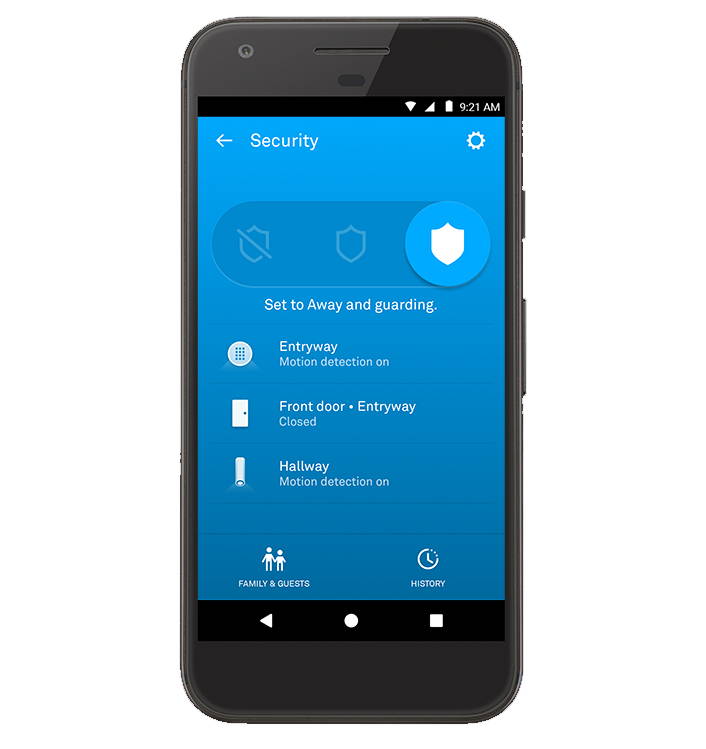 Know what's happening at home from anywhere.