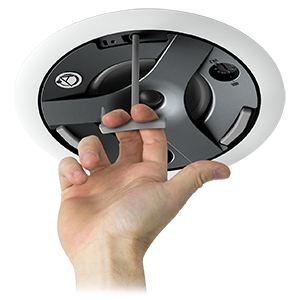 The most innovative and easily installable in-ceiling speakers for the professional audio markets.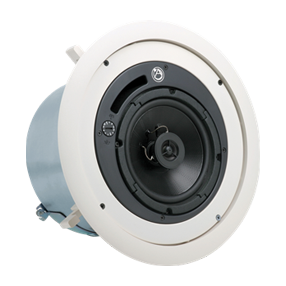 High performance, high fidelity one-piece ceiling speakers for quick installation in a wide array of applications with unbeatable value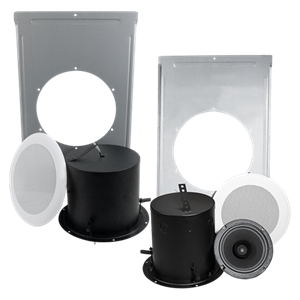 Specified worldwide and proven by time, Strategy I ceiling speakers provide high performance and high intelligibility in music, notification and signaling systems
ECONOMICAL SD & GD SERIES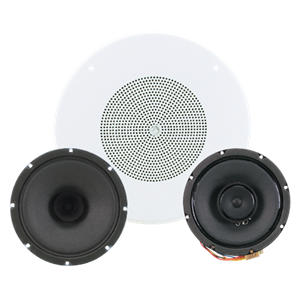 Cost effective, high quality 8" multi-purpose speaker packages for music and paging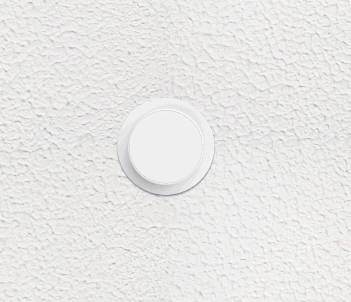 There is no traditional ceiling grill covering the baffle. Instead, it uses a patented 3" diameter dispersion lens with a micro trim ring. Once installed, the visual appearance is minimized to the radius of a high-end ceiling sprinkler head.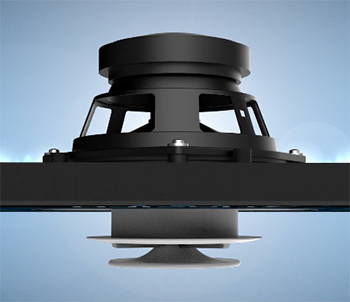 A robust, two-way driver provides high-definition sound as the sound exits the waveguide, it travels through the patented adaptive dispersion lens that acts as a phase plug. The acoustic result is frequencies are radiated evenly and annoying "hot spots" are minimized.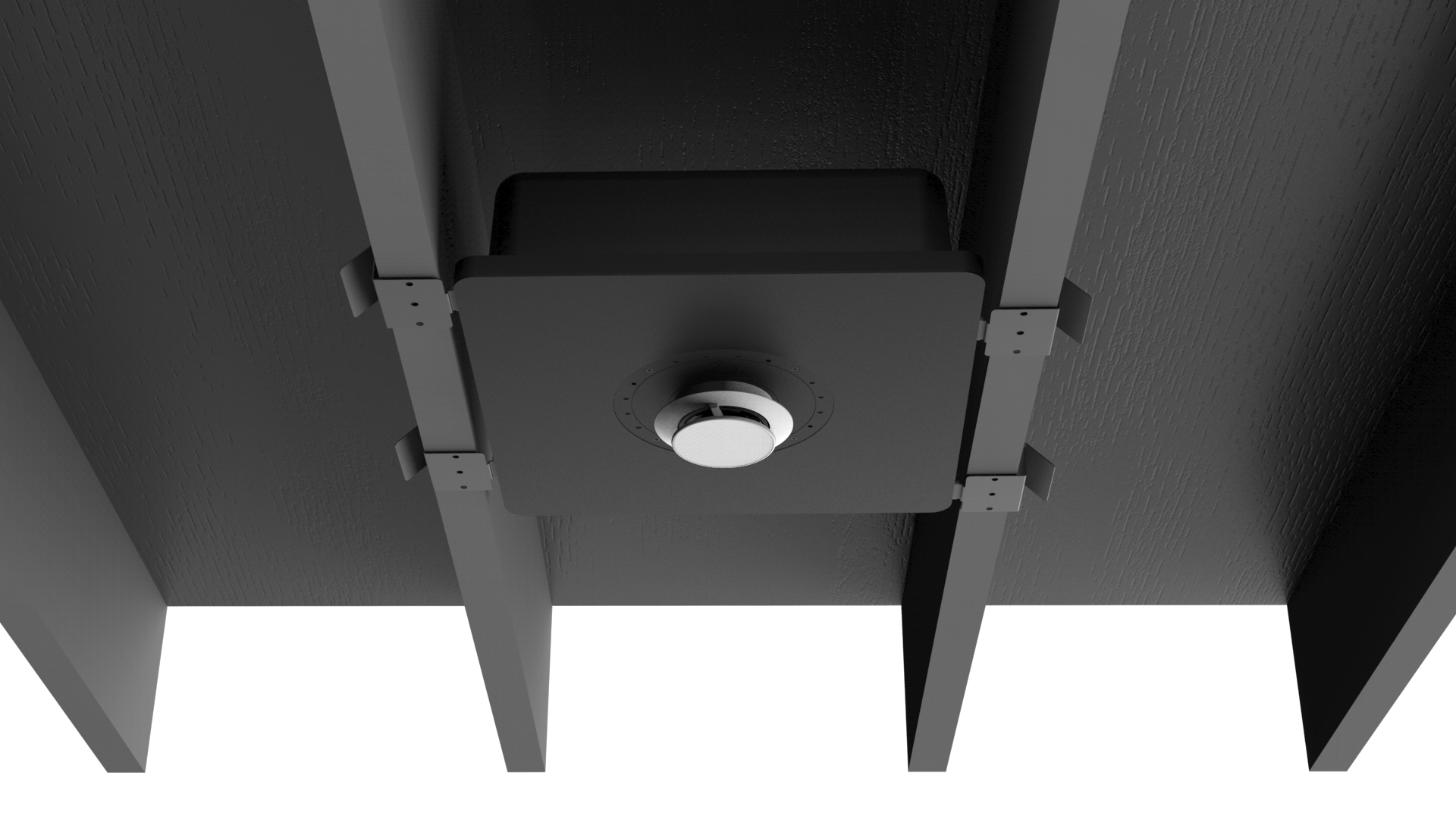 The SHS Series speakers are super simple to install. Just drill a three-inch hole into the ceiling tile, set the product through the hole, and snap on the micro diffuser. The SHS has expandable tile rail arms. Simply pull to retract the arms, and you're done. No rail screws required for installation in a drop tile ceiling.

A wide variety of horn styles designed for optimal performance in all types of installation scenarios including
stadiums, outdoor paging, and industrial facility applications.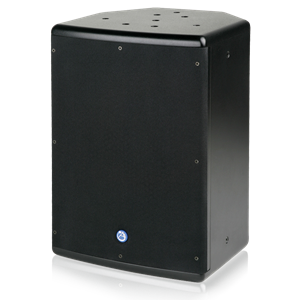 Selection of surface mount speaker products including all-weather, portable, pendant and beam mount, landscape and vandal proof speakers, parts and accessoriesE
SM SERIES ALL-WEATHER SPEAKERS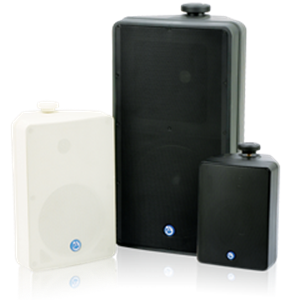 Wide selection of all-weather, surface mount speakers avaiable in 4", 5 1/4" and 8" versions; black and white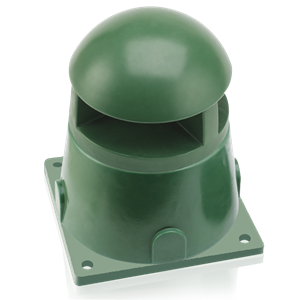 Selection of high performance outdoor landscape speakers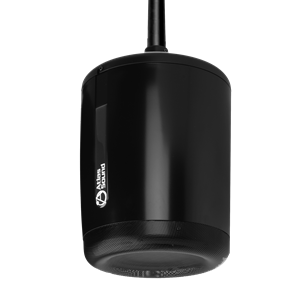 Cost effective, high quality 8" multi-purpose speaker packages for music and paging

Professional-grade solutions for commercial environments
Multi, dual and single channel solutions with options such as onboard DSP, mixer,
network capability, ambient noise analysis, and redundancy.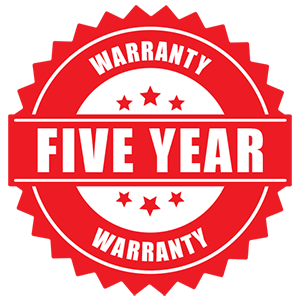 An extended warranty is provided for all products included in each EZSYS package for years of worry-free operation.

Capitalize On Retail & E-Commerce Sales
AtlasIED has packaged the most common business music, paging, and sound masking systems into single cartons. No loose parts. Sized and weight optimized for common freight carrier requirements.

An Entire System in the Box
Each package includes the proper amplification, system control, and speakers. All you need are audio sources and cables. The box illustrates the proper way to connect the equipment including cable and tool requirements.

Easy Stocking - Box Serves as the Informative Point of Purchase Display
AtlasIED designed each box for showroom placement. It provides the necessary information for a shopper to make their buying decision without opening the box. The carton includes list of included products, product photos, technical specifications, and system use examples.

Simplifies Your Design & Order Process
The EZSYS packages take the guesswork out of your system design and order process. Now, you know which mixer amplifier and speakers seamlessly work together for most common small-to-medium business music, paging, and sound masking installations.

Sound Masking Solutions for Commercial Environments
As the world leader in sound masking technology, AtlasIED offers a full array of solutions
that can be deployed in any installation where speech privacy is critical.

What are Sound Masking Solutions?
A sound masking system emits low-level, non-distracting masking noise designed to reduce speech intelligibility and thereby improve speech privacy.
This improvement in speech privacy can be of great value in open-plan offices, doctors' examination rooms and other environments where confidentiality is important.
Sound masking can also reduce the distraction caused by traffic, office machinery and other unwanted sounds. Because this benefit is limited to situations where the unwanted sounds are of relatively low level, however, speech privacy is the focus of most sound masking systems.